Car train in Slovenia
To get from Bohinj to the Soca River, you can take a car ride of one little 1.5 hours through the mountains. But you can also opt for the car train. This train takes you, car and all, right through the mountains.
Train ride: Bohinjska Bistrica – Most na Soči
At the station of the town, drive your car onto the train, and from there take an amazing ride on an open train. This unique ride will take you to the other side of the Vogel Mountains. In the town of Most na Soči, you ride off the train again and come face to face with the beautiful blue water in the Soča River.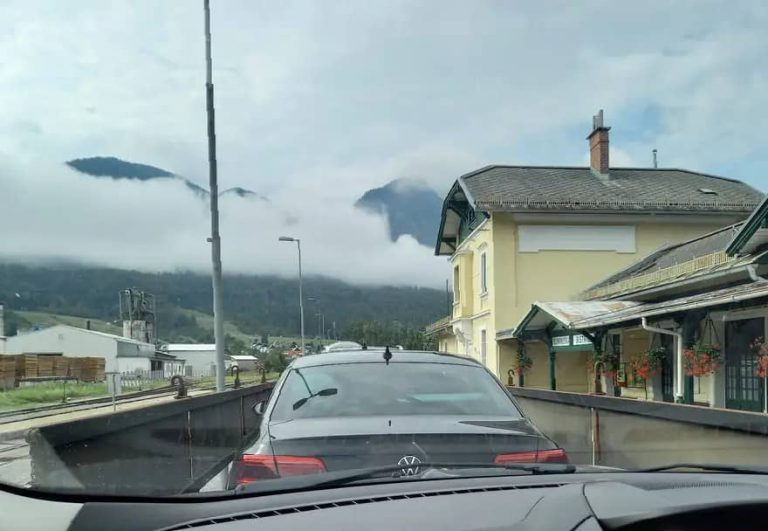 From here you can get to the Tolmin gorge and the Kozjak waterfall in no time. But the journey on the train is already an amazing experience.
The train also runs in the opposite direction, i.e. towards Lake Bohinj.
Booking tickets for the car train
You cannot reserve tickets. Simply join the queue with your car and if you are on time, you can join the train. The train is usually full in high season. So it is wise to be there 30 to 45 before departure to ensure you have a seat.
Motorhome on the Autotrain?
The car train carries cars, vans, pick-ups and motorhomes. But beware! The train can only transport vehicles no taller than 3 metres high and 2.4 metres wide. But probably your camper can also travel on the car train!
What are the departure times for DB Autozug?
You can find the departure times for this Car Train on the website of Slovenian Railways: https://potniski.sz.si/en/motorail/