Cycling in Slovenia
Discover beautiful nature by bike. Slovenia awaits you with an abundance of breathtaking landscapes and perfect cycling routes. Whether you are a sporty mountain biker or just want to enjoy nature on a comfortable e-bike, Slovenia is a perfect country for your cycling holiday.
Scenic cycling through nature
Slovenia is known for its pristine nature and varied landscapes. During your cycling adventure, you can enjoy enchanting tours through rolling hills, majestic forests and along crystal-clear rivers. Explore the picturesque mountainous landscape of the Slovenian Alps or marvel at the vineyards and picturesque villages of the Karst region.
Cycling around the Lakes of Bled and Bohinj
For a truly enchanting experience, explore the iconic lakes of Bled and Bohinj by bike. Slowly cycle along the turquoise waters of Lake Bled and stop to enjoy the view of the fairytale castle atop the cliff. Or opt for an adventurous ride around Lake Bohinj. There you will cycle overlooking the lake and through the impressive forests of Triglav National Park.
Cycling holidays full of comfort and adventure
Want to go on a cycling holiday to Slovenia? You can do so completely relaxed, with an organised cycling holiday. Routes, hotels and even the transport of your luggage are arranged for you. This means you only have to enjoy your ride and can immerse yourself in the beautiful surroundings in a sporty way. Check out the cycling holidays in Slovenia from Eigen-Weize Reizen.
Cycle through the Brda wine region
You don't have to love wine to enjoy the wine regions of eastern Slovenia. The rolling countryside in the Brda wine region is perfect for exploring on your bike or e-bike. A nice bonus is that you will come across wineries along the way where you can taste the local speciality and, perhaps still take a bottle of wine for the evening in your pannier. Wine, by the way, is very good, and very reasonably priced in Slovenia.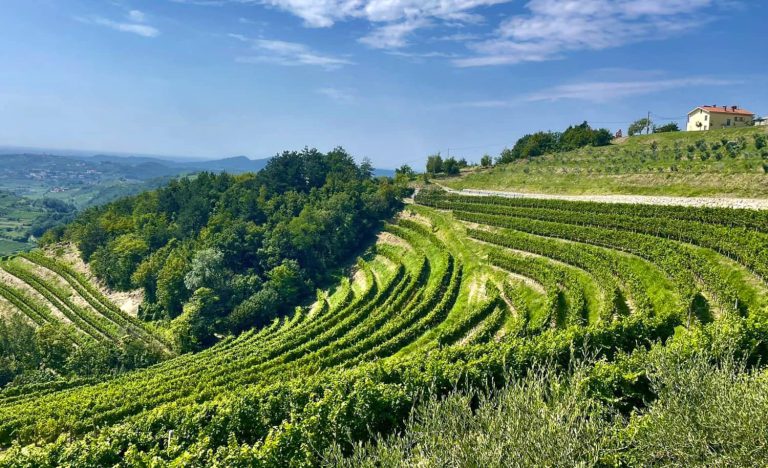 Soča Valley: paradise for adventurous cyclists
For adventurous cyclists, the Soča Valley is a destination not to be missed. The winding paths along the emerald green Soča River provide the perfect setting for an adrenaline-filled ride. Along the way, you can enjoy breathtaking views of mountain peaks, stop in charming villages for a drink and, of course, cool down by the waters of the Soča River.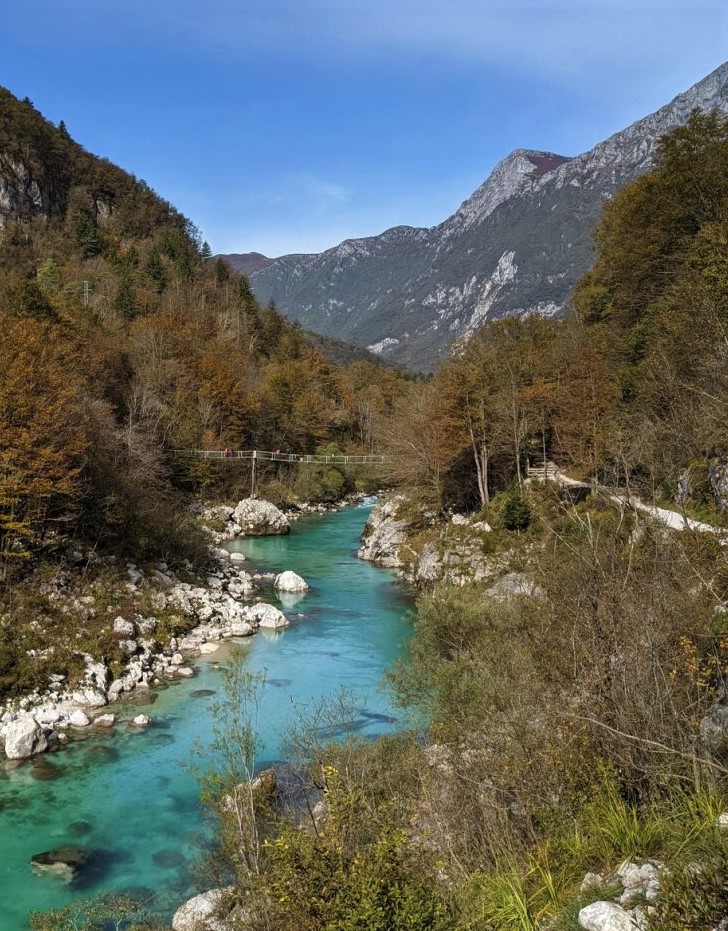 Tips for Planning your Cycling Holiday
Best Season:
The best time to cycle in Slovenia is from late spring to early autumn. The mild climate and beautiful nature make this period ideal for cycling adventures. In September, nature is at its best in the beautiful autumn colours.
Bike and Equipment:
Make sure your bike is in good condition and suitable for the terrain you want to explore. Given the hilly and mountainous landscape, we recommend an e-bike. This will save the necessary sweat drops. Also remember to bring comfortable clothes, helmet and plenty of water.
Where will you go Cycling in Slovenia?
Slovenia offers cycling enthusiasts an unforgettable experience full of beautiful landscapes and exciting routes. Whether you prefer to decide your own routes or opt for a self-guided holiday, the diverse beauty of this country is sure to enchant you. So grab your bike and go exploring Slovenia's hidden gems! Check out the most beautiful spots in Slovenia for inspiration.