Lake Bohinj
Located in Triglav National Park, Lake Bohinj is a true paradise. It's the largest lake in Slovenia with crystal-clear water, inviting you for a refreshing swim, especially during the summer months.
Swimming in Lake Bohinj
In summer, the lake is a popular spot for swimming. Both tourists and locals can be found along and in the beautiful lake. Besides swimming, stand-up paddleboarding (SUP) on an inflatable surfboard is quite popular on the lake.
Along the shore, you'll find numerous grassy areas to lay down your towel. There are also trees for enjoying the beautiful view of the mountains surrounding Lake Bohinj in the shade. Visit the lake and enjoy a refreshing dip in the clear water.
Hiking and Boating
You can take a beautiful hike around the lake. However, walking all the way around it can be quite a distance. For example, you can walk about 5.5 kilometers to Ukanc. From Ukanc, you can take a panoramic boat that sails approximately every half hour for a reasonable price (around €6) back to Ribčev Laz (the town by the lake). Along the way, you'll have a fantastic view of Lake Bohinj.
Not a hiker? The boat will take you back and forth for €12.
Parking at Lake Bohinj
There are various parking lots available around the lake. Unfortunately, all of them are paid parking.
Be aware that in some places, you might have to pay for an entire day (around €17).
If you want to park affordably and close to the lake, we recommend this parking area. Here, you'll pay between 50 cents and 3 euros per hour. You can pay with cash, bank card, or an app. You'll be parking very close to the swimming areas of the lake. Conveniently, there's also a restroom available.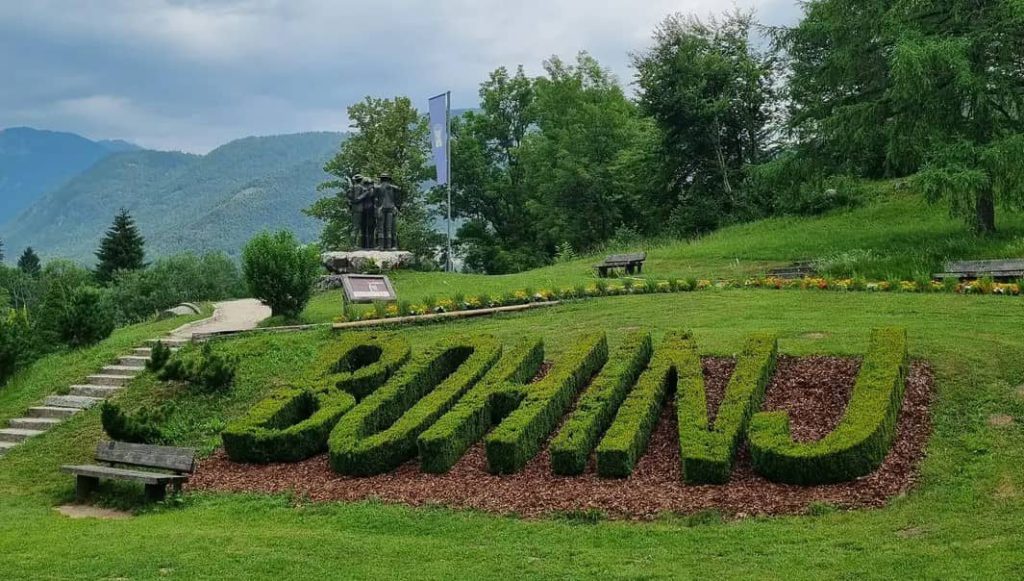 Dining by Lake Bohinj
For lunch during your visit to the lake, there's a lovely restaurant by the water. On the left side of the beach near the parking lot, you'll find Restavracija Kramar.
Right by the lake is the town of Ribčev Laz. For dinner, the burgers from Foksner are quite popular. They're cooked on the green egg and served with potato wedges. Verdict: very tasty!
Vogel Cable Car
Take the cable car to the Vogel ski resort. From the lakeshore, you'll ride up to 1,537 meters in height. From the cable car and the viewpoint at the top, you'll have a magnificent view of Lake Bohinj.
Lake Bohinj is also a great spot for relaxed walks, bike rides, or kayaking. There are numerous hiking trails in the surrounding mountains, offering breathtaking views. For example, visit the Savica Waterfall to the west of the lake.
Lake Bohinj is a must-visit destination for any traveler seeking an unforgettable experience in Slovenian nature.
Check out the other Lakes in Slovenia