Kozjak Waterfall
Slovenia is bursting with beautiful waterfalls. Some higher than others. Everywhere you see the word 'Slap' it's about Slovenian for waterfall. Perhaps the most beautiful is Slap Kozjak.
Waterfalls near Kobarid
Near the town of Kobarid you will find a waterfall in a limestone cave: the Slap Kozjak. This waterfall is not impressive in size. Viewing the waterfall is an enchanting experience. Surrounded by a limestone cave, a beautiful waterfall falls down. The light falling from the top of the waterfall makes it a very photogenic and almost intimate waterfall.
Route to Kozjak Waterfall
The direct path to the waterfall involves walking on stones and a slightly slippery trail, leading you to the waterfall as the endpoint. It's best to visit the waterfall during the summer season at the beginning or end of the day to avoid crowds.
You can reach this waterfall with a half-hour walk. This route feels like a fairy tale. Along the way, you'll be treated to a beautiful path that passes by multiple waterfalls, including the 'Little Kozjak.' Each waterfall is even more stunning than the last.
You can find the waterfall on Google Maps here.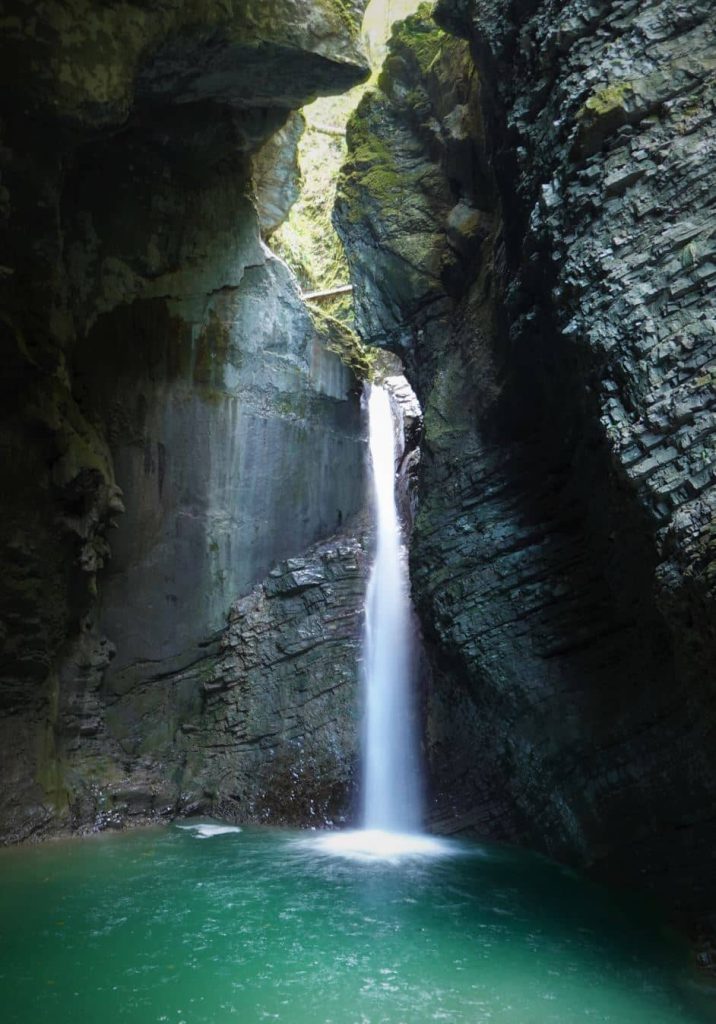 Parking
There are several car parks near the waterfall. From all car parks, it is about a 30-minute walk to the Slap Kozjak. A large free parking area can be found here. Although this is on the other side of the Soca River, it is the shortest walk via a beautiful suspension bridge over the river.