Škocjan caves
Discover underground rivers and stalactite formations in Škocjan caves. Feast your eyes. So beautiful and impressive what nature can do.
Guided tour of the caves
Every hour, you can tour the caves with a guide. You begin a guided route through the caves past stalactite formations.
After this, you walk above the river Reka, which has carved out a deep gorge including waterfalls. The guide tells you all about the origins of the cave.
During the tour, you not only see a lot, you also hear something cool: you can hear the river in the distance. The sound reverberates loudly through the large, empty rooms. Very impressive!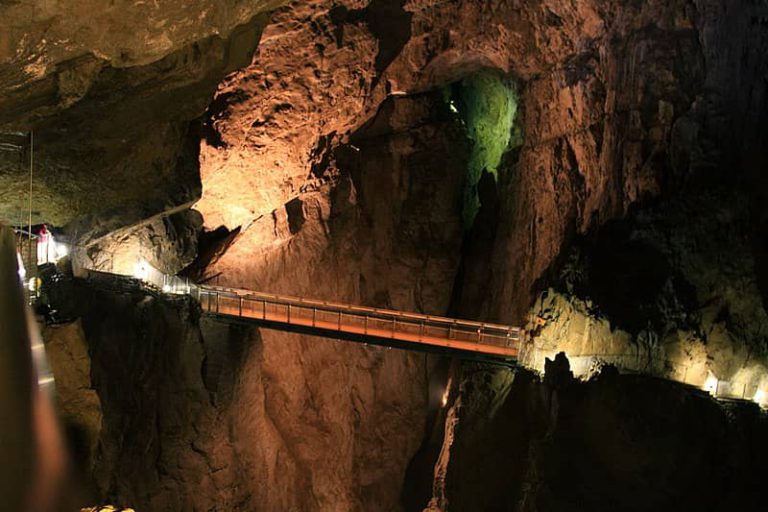 Skocjan Park
Following your guided tour, you can take a walk through the natural park surrounding the Skocjan caves. From the exit of the cave, you can choose from 3 walking routes. The longest takes an hour. This walk through nature is again amazingly beautiful.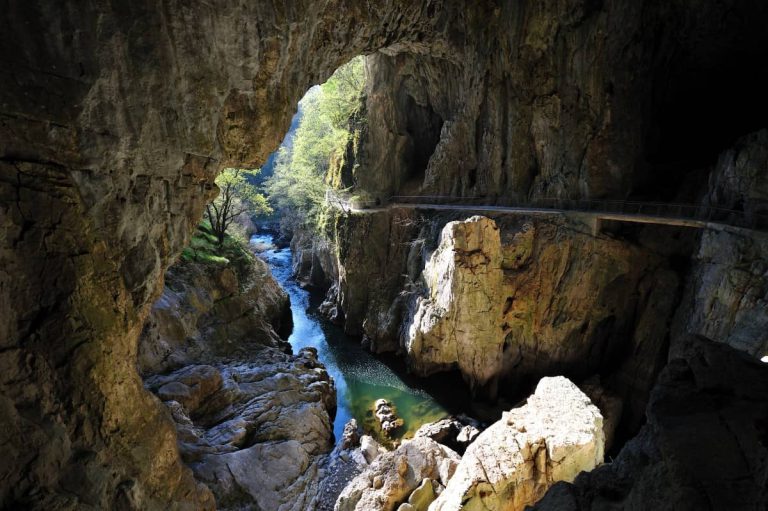 Tickets for Škocjan Caves
It's best to buy in advance from the website. It is advised to be present at least 20 minutes before the start of the tour.
Ticket prices
Jan-Feb-March
Nov-Dec
Apr
Oct
May-Jun
Sept
Jul-Aug
Adults
€16,00
€18,00
€22,00
€24,00
Children
€7,50
€9,00
€10,00
€12,50
Students and seniors
€12,00
€14,00
€16,00
€18,00
Prices subject to change. Dogs are not allowed in the caves.
Tickets can be booked on the website of Park Skocjanske Jame
Opening hours Skocjan caves
From April to October, there is a guided tour every hour. The first at 10am The last at 3pm.
In high season there are exta tours at 11:30 and 16h
In low season, only 2-3 per day.
No photography allowed
Photography is not allowed inside the caves. The photos on this page are property of Park Škocjanske Jame and used under Creative commons licence. You will find that during the tour you will experience the caves much more intensely without a camera.