Viewpoint of Lake Bled
One of the most famous photos of Slovenia is undoubtedly Lake Bled with the island and its church. The breathtaking view from this photo is something you'd want to see for yourself, right? However, reaching this vantage point does require a walk with some scrambling. Once there, you can enjoy and capture this unique view.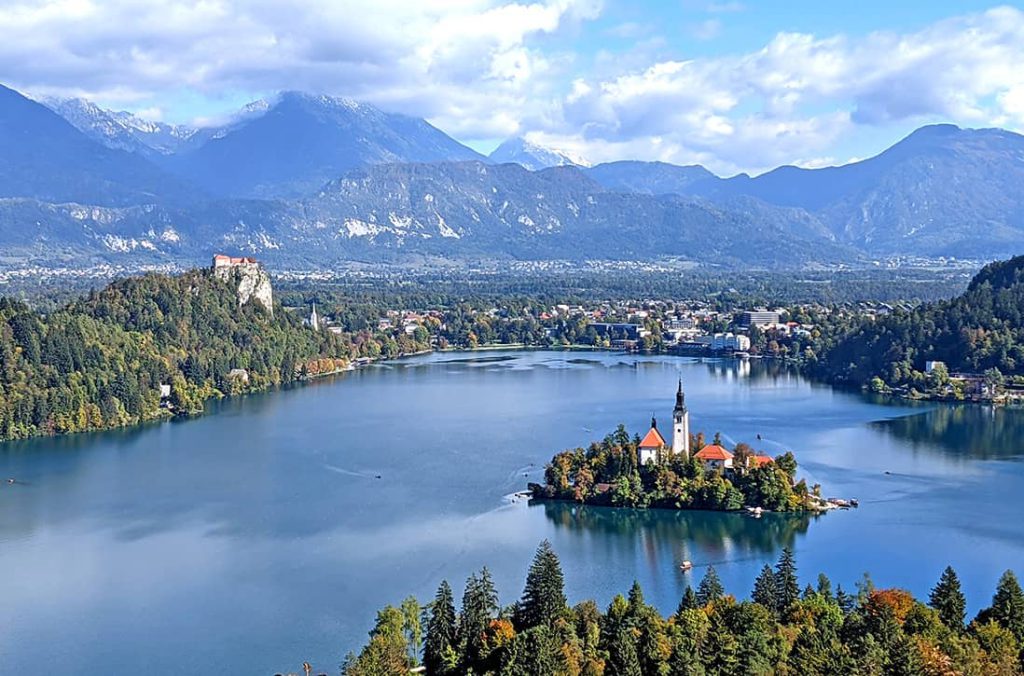 Where is the viewpoint for Bled?
Through a hiking trail that starts at the southernmost point of the lake, you will reach the path to the viewpoint after a forest walk. Don't expect a paved road. The route upwards involves scrambling over rocky paths, so good hiking shoes are essential.
At the top of the viewpoint, there are several large rocks where you can sit and enjoy the view. On a clear day, you have a stunning view all the way to the mountain peaks.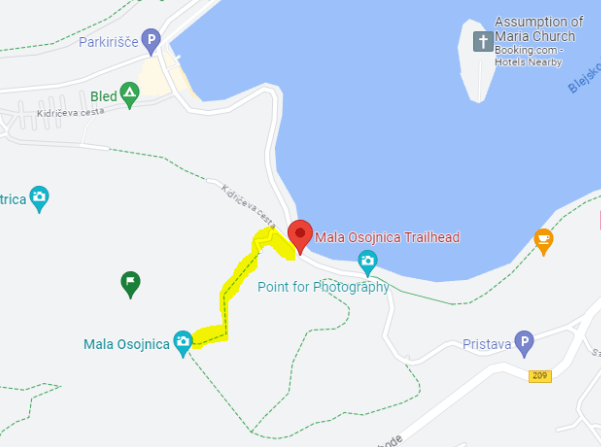 Route to the viewpoint: Mala Osojnica
The red pointer is located on the south side of the lake. Follow the path upwards into the forest towards the viewpoint (marked in yellow).
Photo point Bled on Google Maps?
You can find the viewpoint here.
The starting point of the hiking route to the viewpoint can be found here.
Thanks to this route, you'll soon see this stunning view with your own eyes. And of course, don't forget to capture your own view in a beautiful photo with the most famous view of Slovenia.
» Read tips for your visit to Lake Bled